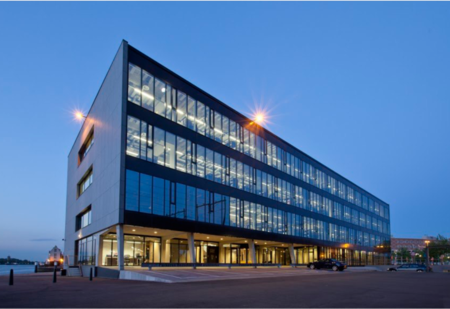 Adryan Consultants
Adryan Consultants is an independent consultancy services group. Operating from our headquarters in the Netherlands, Dordrecht we offer a full range of services for the (Bio-) Pharmaceutical- and High End Food Industry through-out the Benelux, including:
1. Integrated commissioning and validation:
We can deliver professionals who are directly responsible for ensuring the appropriate standards and hand-over documents are established for all commissioning and validation activities (VPP, leveraging, IQ, OQ, PQ, MQ and etc.). This is done according to domestic and international GMPs as well as industry standards for multiple manufacturing plants and utilities. We develop validation systems; programs and procedures on site in conjuncture with the Clients Quality Manuals and Operational Standards.
2. In-house Consultancy & Engineering
Adryan can deliver highly skilled professionals and/or a dedicated group of engineers who can provide engineering-related services such as design, supervision, execution, creation of drawings and specifications, process automation (from URS, FDS, SDS to implementation and qualification) and make recommendations to the client.
All the projects we undertake are engineered and carried out in close cooperation with the customer and any third party suppliers. They begin with evaluating the feasibility of a project and then continue through design and construction of customized equipment and go all the way through to successful execution of the project or replacement and subsequent follow-up. 
3. Project Services / Process development 
Our large network of professionals can cover almost any subject. Our services also include specific functions such as QA-officers, interim management, project management auditing, project engineers, validation engineers, process engineers and pharmaceutical engineers. 
4. Asset management: 
Our Asset Management service can assist you in maintaining the full life cycle of systems, equipment and facilities which will keep your facilities fit for purpose in a cost effective way.  
Key asset values:
•Financial – life cycle costs, capital investment criteria, operating costs, value of asset performance
•Human – motivation, communication, roles and responsibilities, knowledge, experience, leadership, teamwork
•Information – condition, performance, activities, costs and opportunities
•Intangible – reputation, image, morale, constraints, social impact
•Physical – plant, machinery, software, buildings, vehicles and other items that have a distinct value to the organization
 
André Huijzer
Hoelang fiets je al?
Zo'n 6 jaar op de racefiets en 3 jaar op de MTB.
Wat voor rit maak je het liefst? 
Het is enorm mooi om door de natuur te fietsen en te genieten van de omgeving, zowel in het Hollandse veld als in bijvoorbeeld de Alpen. Anderzijds heb ik ook veel voldoening van het competitieve element tijdens een wedstrijdje.
Hoeveel kilometers rijdt je per jaar? 
+/- 8000 
Leukste fietsresultaat? 
Luik – Bastenaken –Luik daar kijk ik met veel plezier op terug, 257 kilometer door een prachtig gebied met mooie beklimmingen. Daarnaast geeft een wedstrijdje winnen ook een heerlijk gevoel. Ook mooie herinneringen aan de uitjes naar de Stelvio, Alp d Huez en de businessclub uitjes naar het regenachtige Eifelgebied en zonnige Spanje. 
Waar ben je trots op?
Dat wij met Businessclub de Mol in een paar jaar een geweldig enthousiaste club met locale ondernemers hebben opgericht. Ieder met zijn eigen vakgebied. Allemaal passie voor het fietsen.
Het is er gezellig met een grote G, en last but not least, als het kan wordt er handel gegund aan elkaar.
Wat zijn je overige sporten? 
Teamsporten: Voetballen en volleyballen vindt ik erg leuk, als het mogelijk is schaatsen.
Wil je verder nog wat kwijt? 
Ja zeker, een paar kilo zou niet gek zijn.
Je lijfspreuk: 
Pas op de streep worden de prijzen verdeeld, Parijs is nog ver, geef nooit op, alles is nog mogelijk.
 
http://www.adryan-consultants.com
André Huijzer